Technology is a great enabler, even more so for individuals and communities that are disadvantaged. Help support our work by donating to us - your donations will give us the support we need to continue our work in Singapore and the region.
We strongly prefer that you give a general donation, as that allows us to allocate our funds to the greatest needs. However, we understand that you might wish for your donation to be channeled to a specific purpose. If so, please email  finance@EngineeringGood.org to let us know how you would like your donation to be used. 
Please note that we are unable to issue tax deductible receipts as we do not have IPC status.
If your organisation uses Benevity, you can find us at this link 🙂
1. Support us through PayNow
UEN 201408320WDON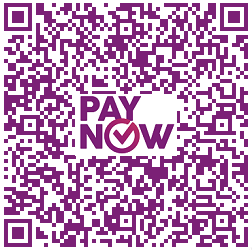 Please email finance@EngineeringGood.org to inform us of your donation, so we can issue an e-receipt upon clearance of the donated funds.
2. Cheques and postal orders
Cheques and postal orders can be made out to Engineering Good Ltd and sent to our office address:
65 Kerbau Road
Singapore 219188
4. Micro Donations via DonateForChange
Donate for Change is a mobile app that recreates the traditional experience of walking down the street and, on the spur of the moment, pulling out any loose change from your pocket/ purse to put in the collecting tin being held by a charity volunteer. Each donation via the app is only between $1 and $5. With a little change, you can make a big difference. Try it today!
Scan the QR code below to download the Donate for Change app. Don't forget to add Engineering Good as one of your favourite charities!

As a part of the Computers Against COVID initiative, Engineering Good has been collecting, refurbishing, and distributing old laptops to those who cannot afford a new computer. Should you have an extra laptop(s) and/or iPads that you would like to donate for refurbishment, please go to the dedicated Computers Against COVID microsite. At the top of the page, underneath the brief description of the program, is a blue button that links to a form you should fill out.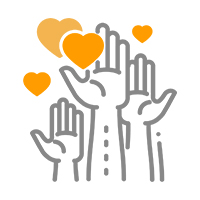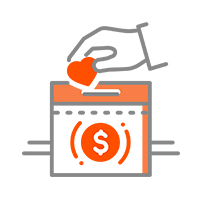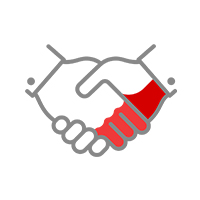 For people
without disabilities,
technology makes
things easier.
For people
with disabilities,
technology makes
things possible.