assisting others through
assistive technology
Approximately 3% of Singaporeans are living with a disability. However, the needs of persons with disabilities often remain overlooked and they continue to face myriad challenges in independent living, due to the lack of availability and access to appropriate and affordable assistive technology. Singapore is also facing a rapidly aging population that is undergoing similar challenges.
Engineering Good partners with welfare organisations that work directly with these individuals, and supports them through assistive technology programmes. Through these programmes, volunteers will engage directly with persons with disabilities, understand their needs and challenges, and develop technology that meets their needs. Volunteers will experience how technology can help to lower self-imposed and societal barriers, enabling these individuals to live more independently and thrive in the community.
Adapted

Radio Controller
Andrew is a sociable boy and enjoys chatting with people. Even though he is not able to speak clearly and we have to strain our ears to catch his words, that doesn't stop him from interacting with people around him.
Andrew also loves music. One of his favourite past times at home is listening to music. However, he is not able to operate the radio buttons due to his poor motor skills. As such, he has to rely heavily on his caregivers to do so.
Team TxRx has come together to create an adapted radio controller, customised to his needs. With this, Andrew can be empowered!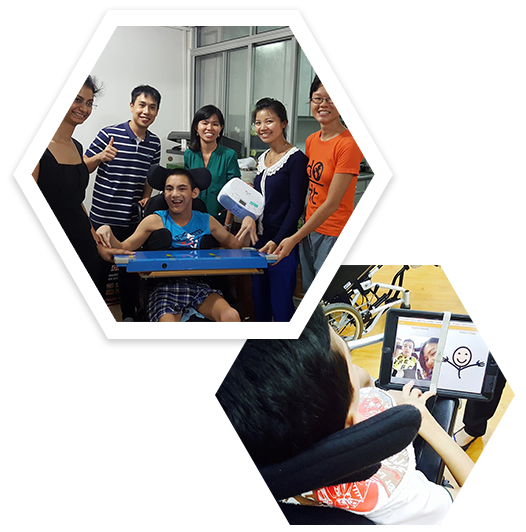 Cerebral Palsy Alliance Singapore (CPAS)
Gamification

of ADL
For students with physical impairments, learning basic activities of daily living (ADL) such as showering, brushing teeth, changing clothes, or eating, can be extremely challenging. To address this, Team Funtasktic has designed and built a Kinect-based showering game for CPAS students to be able to practice showering skills in the classroom. By gamifying these activities, students can learn and practice the actions required for these activities in a safe environment.
Adapted Bowling Mechanism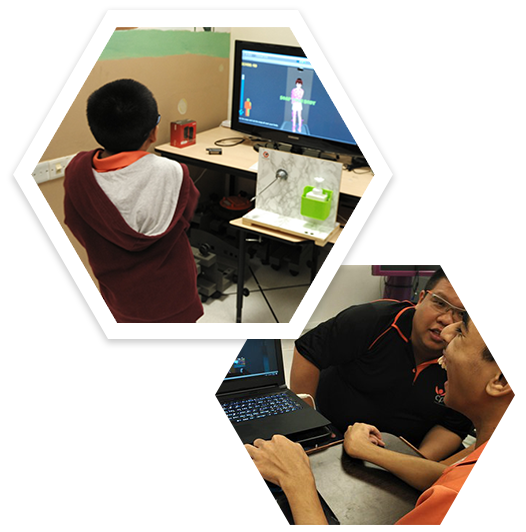 Flag

Raising Project
Being able to do flag raising in front of the school during morning assembly is a highly empowering experience. We are working with AWWA school to enable more students to be able to do so, especially those who are more cognitively aware but are trapped due to their physical condition. Our team of volunteers are helping to motorise the flag raising and lowering process, so that it can be done at the push of a button.
AT@SPED by Youth Corps Singapore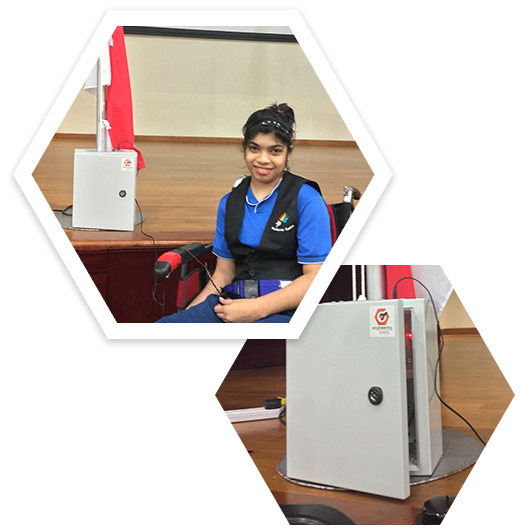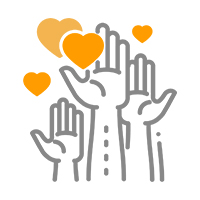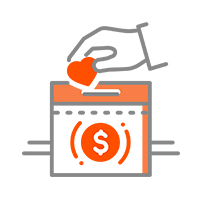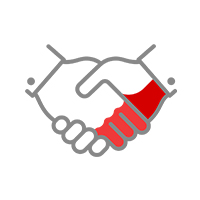 For people
without disabilities,
technology makes
things easier.
For people
with disabilities,
technology makes
things possible.