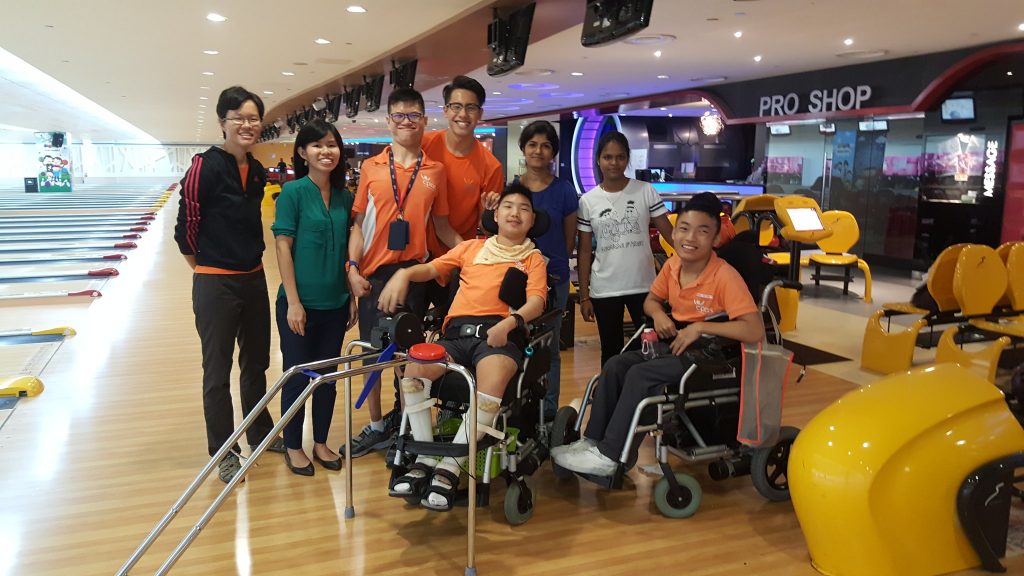 Engineering Good, supported by IMDA and Our Singapore Fund, is organising Tech for Good which is an innovation challenge for passionate and creative youths to develop solutions that will benefit persons with disabilities and their families/care-givers.
This innovation challenge for Good will run from August until November, where participants will go through ideation, prototyping, and iteration, culminating in a public festival event to showcase their prototyped solutions.
The challenge will be presented to schools and tertiary institutions and enthuse them to make, hack, code, and design technology for good and will also bring together local non-profit organisations and other social sector partners.
The festival will be held at a public community space on 2nd November 2019. The teams will present their ideas to a panel of judges, as well as to the general public who can take part in a public vote. There will also be other on-going activities such as classes and workshops to let people experience the value of assistive technology, as well as an exhibition by our partner non-profit organisations to showcase their efforts in this area.
If you are interested, your participation will involve 3 separate phases:
Provide problem statements for our engineering teams to work on. All you need to do is fill out a simple online form for each problem statement. Alternatively, if you already have problem statements in an excel spreadsheet or other database, you can simply email that to us.
Email Your Existing Database
Please send your excel sheet or other document to unsu@engineeringgood.org.
Please make sure that each problem statement contains at least the following information:
name and email of person to liaise with our teams

description of problem

type of disability helped
Once we match engineering teams to your problem statements, you will then assist with any questions the engineering teams might have in order to better understand the nature of the problem and the expected outcomes.
This could involve on-site meetings with your organisation and the beneficiaries themselves. Then ideally you would provide at least a monthly feedback on how their prototypes are developing.

Period: 31 August to 2 November
View all available problem statements here!
Your organisation will be invited to the Tech For Good festival, where you can participate as judges, as well as engaging with the general public. The most promising prototypes may be adopted to continue into research and development.

Tech For Good is held on 2 November